New Patients at Summer Hill Dental Group
A Pleasant Experience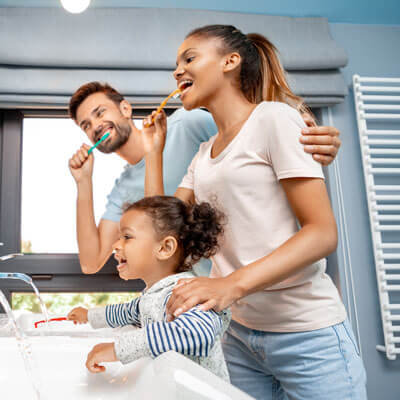 At Summer Hill Dental Group you will be greeted with a smile by our friendly receptionist. Dr David Pham (Dentist) and team have created a relaxing atmosphere to make each dental visit a pleasant experience.
Your First Visit
When you first walk through the doors we'll ask that you fill out a medical history form when you arrive so that we can become familiar with your health status. Dr David and the team take the time to really get to know their patients. They will personally go over any dental concerns you have and perform a complete comprehensive oral exam.
Digital x-rays will be taken if necessary to completely evaluate your needs. Please allow 30 minutes for this visit. We respect your time and strive to run on schedule.
Honest Care Planning
All dental care planning is individualised to meet your personal dental needs. We will discuss all your needs in an upfront manner so that you will have the knowledge needed to make the best decisions for your oral health. You are in control of your dental goals, and we will gently help guide you into making the best possible decisions to meet these goals. If needed, we may suggest you see your medical doctor to prescribe medication to help you relax during your dental visit.
Affordable Care
We accept most major dental insurance plans. We accept Medicare and work with the Medicare Teen Health Plan. There is also an on-site HICAPS machine for your convenience. We also offer easy, interest-free payment plans with Zip Money.
Schedule Today
Take that first step towards achieving a healthy, beautiful smile. Contact us today and let us create a dental care plan just for you (02) 9798 7707. CONTACT US

New Patients at Summer Hill Dental Group | (02) 9798 7707