Root Canal Treatment at Summer Hill Dental Group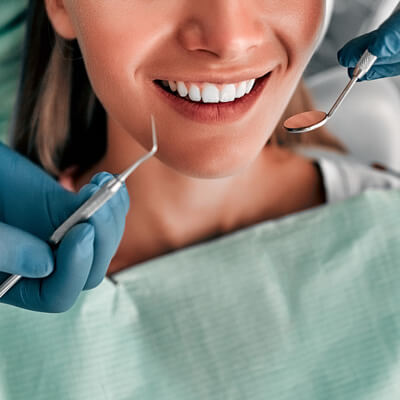 At Summer Hill Dental Group, our fully qualified team of dentists and supportive professionals serve your oral health needs with a variety of services. We offer root canals in Summer Hill that can save your tooth from extraction.
In days past, the term "root canal" may have made you think of painful procedures. In reality, we'll keep you comfortable throughout the entire treatment.
Why To Choose Root Canal Treatment
The inside of each of your teeth contains a small channel that is called the root canal. The canal is home to dental pulp, which is made up of blood vessels and nerves. Root canal treatment, or endodontic treatment, can save your tooth rather than having to resort to extraction. Your own teeth are always preferable to artificial teeth because they allow more efficient chewing and biting and are stronger.
If a tooth is extracted, it can cause the rest of the teeth to shift out of place to compensate for the new gap. Not only can you lose the function of your bite, but it can cause gum disease and decay around the newly-tilted teeth.
FAQs
When is a root canal necessary?
The pulp in the root canal can be diseased or die off, resulting in an abscess or a toothache. The reasons behind this occurrence may be obvious or difficult to determine, but can include
Chip or crack in a tooth
Decay
Deep cavities
Extreme wear
Tooth fracture
Trauma
What does the procedure involve?
Once your problem has been identified, we'll start treatment as quickly as possible. The infected pulp is cleaned out of the root canal, sterilised and sealed off with a filling. Treatment is usually spread over multiple visits, which we'll discuss with you before beginning.
The success rate of a root canal will depend on your age, general health, healing capacity and more. The final restoration is of utmost importance, as it's what stops bacteria from re-entering the tooth pulp. It is possible that reinfection can occur, though we'll make every effort to ensure it does not. Further treatment is always available if it becomes necessary, and your oral health will be closely monitored at your regular checkups.
Schedule Today
Book an appointment today with our warm and caring Summer Hill dentists today. Personalised payment plans are also available. As always, new patients are always welcome. Contact us today and find out which of our many services are right for you (02) 9798 7707.

Root Canal Treatment Summer Hill, Ashfield NSW | (02) 9798 7707