Emergency Dentist in Summer Hill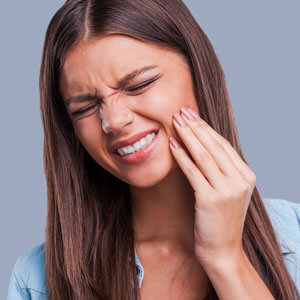 Whether you're experiencing a toothache at 2am or your child knocked out a tooth while playing sport, the dental emergency needs to be addressed as soon as possible. We'll do everything possible to get you into the practice the same day.
Types of Dental Emergencies
There are various kinds of trauma that can necessitate an emergency dental visit:
Chipped and broken teeth
Denture repair
A knocked-out tooth
Sport injury
Tooth pain
FAQ
What should I do if a tooth is knocked out?
If the tooth is clean, attempt to place it back into the socket. When you pick it up, take care to touch only the upper part of the tooth—try to stay away from handling the root. If the tooth is dirty, wash it in milk or saliva before putting it in the socket.
If you can't place the tooth in the socket, put it in a cup of milk or place it in plastic wrap until your appointment time.
How can I prevent a dental emergency?
By taking some simple precautions, you can avoid trauma or injury to your mouth. For example, it's recommended that you always wear a mouthguard during sport. Also, avoid chewing hard foods or substances including ice, popcorn kernels or lollies that may result in a cracked or broken tooth. And never use your teeth to open a package.
How do I treat my toothache at home?
Rinse your mouth a few times daily using warm saltwater to diminish pain and swelling. Applying a cold compress to the outside of the cheek area that's near the affected tooth can bring relief. You also can take over-the-counter pain relievers to reduce pain until you can see one of our dentists.
Have Your Dental Needs Addressed
Along with featuring Saturday and same-day appointments, we do our best to make quality dental care accessible. We accept most dental insurance plans and take Medicare as well as the Medicare Teeth Health Plan.
SCHEDULE YOUR APPOINTMENT TODAY!
If you do not have coverage, we'll be happy to discuss affordable payment plans with you. Contact Summer Hill Dental Group today to discuss whether you require emergency dental care in Summer Hill!

Emergency Dentist Summer Hill, Ashfield NSW | (02) 9798 7707