Orthodontics at Summer Hill Dental Group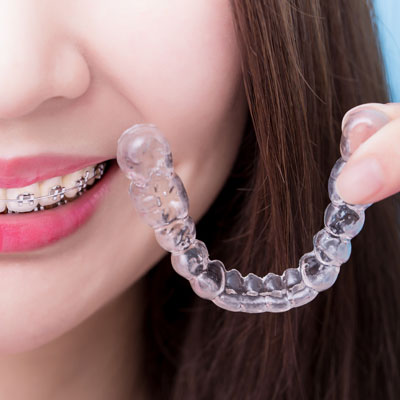 A gorgeous, confident smile is one of the first things someone will notice about you. If your teeth are gapped or crooked, now is the time to do something about it with our orthodontic options. While braces are often worn by children and teens, many adults are opting to straighten their smile as well.
The experienced and friendly dentists at
Summer Hill Dental Group
can help you achieve the straight and stunning smile of your dreams.
Children's Orthodontics
There are significant advantages of treating a child's orthodontics needs early as it allows the dentist to identify and treat jaw and bite concerns before the child grows into adulthood and the concerns potentially worsen. Another advantage of treating orthodontics early is that a child's jaw is easily shaped compared to a fully developed adult jaw. Early treatment will also help new forming adult teeth to have room to be properly placed as they grow. Speak to our friendly staff to book your child's free orthodontics consultation!
Considered to be the global leader in clear aligner systems, Invisalign is a popular choice as it's comfortable and discreet. Made out of virtually invisible clear plastic, the aligners gradually move your teeth into the position you desire. About every two weeks, we will give you new aligners to wear. You must commit to wearing the aligners for 22 hours a day, removing them only to eat or brush and floss your teeth.
As another alternative to conventional braces, ceramic braces are more aesthetically pleasing and discreet as they appear like your natural teeth. Ceramic braces are also more comfortable than metal ones, and they straighten teeth beautifully.
A significant advantage of conventional braces is they represent the most affordable way to straighten your smile. They consist of metal brackets that are bonded on your teeth with an adhesive and connected by wire. Periodic tightening is required to apply steady pressure that gradually aligns your teeth.
More Than a Teeth-Straightening Solution
In addition to aligning your smile, orthodontics can help with managing the following:
Uneven tooth wear
Gum disease
Oral hygiene
TMJ disorders
Schedule Your Appointment
Wondering which smile-aligning option is right for you? Contact us today to schedule a consultation with one of our Summer Hill dentists!

Orthodontics Summer Hill, Ashfield NSW | (02) 9798 7707