Dentures in Summer Hill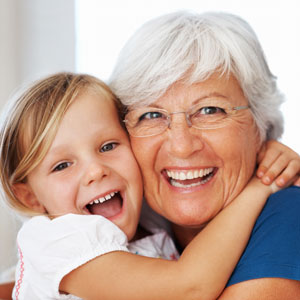 If you'd like to show off a gorgeous smile, eat without worry and have the confidence to talk and smile, dentures may be right for you. Dentures in Summer Hill created at Summer Hill Dental Group are custom-fitted to your mouth and help you retain any of your natural teeth.
Sure, we've all heard of dentures, but what exactly are they? They're a removable device that is available in immediate, replacement, and implant-supported forms. You'll find that the dentures made at our practice are stable and cover less tissue in the mouth that is much-improved compared to the older style of dentures.
Immediate Dentures
If you're looking for quick results, our dentist and laboratory technicians will work together to deliver immediate dentures. The steps involve:
1. Taking an impression of your mouth
2. The removal of any teeth that is necessary and the fitting of your dentures
Replacement Dentures
If you already have dentures but are looking to update your device, replacement dentures are available at our practice. As you age, your mouth can change shape, resulting in less support from your existing dentures. We recommend that you replace them about every 8-10 years to ensure they continue to be a perfect fit.
Implant-supported Dentures
When appropriate, we'll discuss the possibility of dentures that are supported by dental implants. The implants will first be placed, and then your dentures can be securely attached for an extremely strong and stable fit.
Relining Your Dentures
Since your mouth changes over time, the relining of your dentures every so often may be necessary. It's a simple procedure completed on the same day that you visit.
If you'd like to discuss replacing your dentures or restoring your smile with our many solutions, contact our team today! We'd be happy to answer any questions you have or to get you scheduled with one of our dentists for a consultation.
SCHEDULE YOUR APPOINTMENT TODAY!
Book an appointment today with our warm and caring Summer Hill dentists today. Personalised payment plans are also available. As always, new patients are always welcome.
Contact us today and find out which of our many services are right for you (02) 9798 7707.

Dentures Summer Hill, Ashfield NSW | (02) 9798 7707