Teeth Whitening at Summer Hill Dental Group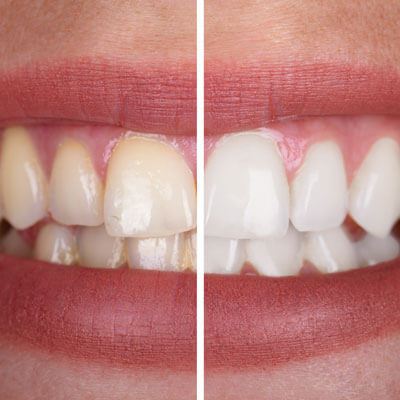 More than any of your other features, your smile can leave a memorable impression when you meet people. There are numerous alternatives available on the market today to help you gain a brighter smile. With teeth whitening in Summer Hill at Summer Hill Dental Group, we offer a take-home option that is safe, effective and give gorgeous results.
Causes of Discoloration
There are many factors that can influence the shade of your smile. They include aging, staining beverages and foods, tobacco use, certain antibiotics and excessive fluoride consumption.
Many people choose to whiten their teeth, with nearly anyone being a great candidate. The results can vary depending on the starting point. Our team will be happy to determine whether it's right for you and the outcome you can expect with a comprehensive oral assessment.
Whitening your teeth, under the supervision of
your dentist
, has been proven safe in clinical studies over a period of many years.
At-Home Whitening
You can choose to have whitening done in the convenience of your own home with Opalescence® take-home whitening gel. They're only available through dental professionals, and we'll supervise your treatment from the consultation to completion.
The gel stays on your teeth with customised bleaching trays and won't run onto your gums. The formula strengthens enamel, protects from cavities and decreases your teeth sensitivity.
The prescription-strength gel is available in different concentrations and flavors so that you can individualise your choices. You can see results in as little as a single night, with more noticeable outcomes after a week of treatment.
Schedule Today
Book an appointment today with our warm and caring Summer Hill dentists today. Personalised payment plans are also available. As always, new patients are always welcome. Contact us today and find out if our teeth whitening service is right for you (02) 9798 7707.

Teeth Whitening Summer Hill, Ashfield NSW | (02) 9798 7707