Children's Dentistry in Summer Hill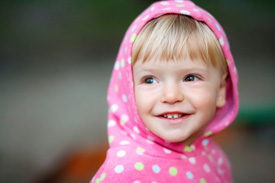 Did you know that the earlier kids begin getting dental checkups, the healthier their mouths will stay throughout their lives? As your local family dentist, we are passionate about helping patients of all ages, including children, enjoy the best oral health possible. Because we offer a spectrum of services for every member of the family, you won't have to take your child elsewhere for dental care. Everyone in your household can benefit from our high-quality dental care.
Free Children's Dentistry Under Medicare CDBS

Summer Hill Dental Group proudly accept children's dental cover through Medicare CDBS. This means if your child is eligible, you can claim up to $1,052 of dental cover in 2-consecutive years for children aged between 2-17 years. Find out more and contact us to book your little ones appointment!
Keeping Young Smiles Healthy
Your child's oral health plays a major role in how their future smile will develop. That's why our team emphasises preventive techniques and oral hygiene education, providing kids with the tools they need to have strong and healthy teeth.
Here are some of the services we offer that promote optimal oral health in children:
Dental Sealants
A sealant is made up of a transparent, film-like material that the dentist applies to the surface of back teeth. This material quickly adheres to the grooves and ridges embedded in the chewing surfaces of the teeth. A protective barrier is formed that keeps decay-producing bacteria away from tooth surfaces, helping to decrease the risk of tooth decay.
Exams and X-rays
Regular evaluations are essential to monitor your child's oral development and detect any concerns or problems in the earlier stages.
Fillings
Identifying cavities or dental decay early on is vital for our young patients. We encourage you to bring your child in for regular visits starting at 12 months of age.
Fluoride Treatments
Fortified enamel is more resistant to decay. A fluoride application can protect kids' teeth against cavities and also reverse early tooth demineralisation.
Gentle Cleanings
Our warm and friendly hygienists love working with kids. During your child's cleaning, a hygienist will discuss the importance of adopting good oral hygiene habits including tooth brushing and flossing. Your child also will be shown new ways to maintain a clean smile.
Mouthguards
If your child plays a sport, it's vital to protect their mouth against trauma or injury with a mouthguard. We provide custom-made mouthguards that safeguard the mouth and teeth. Mouthguards can be made in an array of colours!
Orthodontic Evaluations
By monitoring your child's bite development, your dentist can offer interceptive orthodontic treatment, potentially preventing more complex procedures in the future.
SCHEDULE YOUR APPOINTMENT TODAY!
We look forward to helping your child achieve and maintain optimal oral health. Contact our Summer Hill office today to book an appointment!

Children's Dentistry Summer Hill, Ashfield NSW | (02) 9798 7707