About Summer Hill Dental Group
A Legacy of Excellence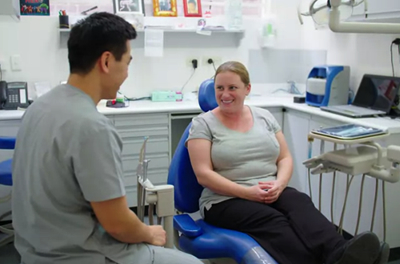 Summer Hill Dental Group has been serving our community for over 80 years! We have a long legacy of excellence in patient care. Dr David Pham and the team continue to provide reliable, quality dentistry to our patients. We are honoured that so many have continued to place their trust in us.
Honest and Down-to-Earth
We want to make your dental experience as relaxing as possible. The honest and down-to-earth team of dental professionals at Summer Hill Dental Group provides care in a gentle manner. Your comfort is our priority, and we are committed to creating a soothing, caring environment while meeting your family's dental needs.
Commitment to Quality
With three outstanding dental providers we are able to meet the needs of the entire family. At Summer Hill Dental Group we will continue to maintain the excellent quality of care that has earned us our good reputation in Summer Hill. We use modern dental technology and digital radiography to ensure our patients receive nothing but the best.
SCHEDULE YOUR APPOINTMENT TODAY!
Book an appointment today with our warm and caring Summer Hill dentists today. Personalised payment plans are also available. As always, new patients are always welcome.
Take charge of your dental care today. Contact us and let us find a time just for you (02) 9798 7707.

Dentists Summer Hill | (02) 9798 7707
Office Hours
Tuesday
8:00 am – 6:00 pm
Wednesday
8:00 am – 5:00 pm
Thursday
8:00 am – 7:00 pm
Saturday
8:00 am – 1:00 pm